I got a new lunch box! I was thinking of getting a construction worker's box for a while but it seemed too big to put in my bag every day. Then I saw this one at an antique story in Virginia and I had to get it.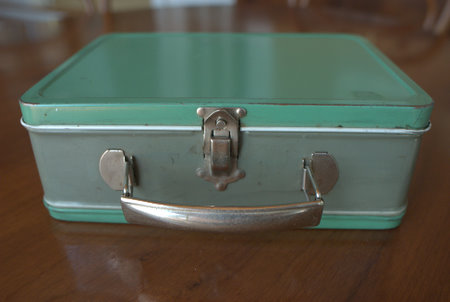 It even has the thermos!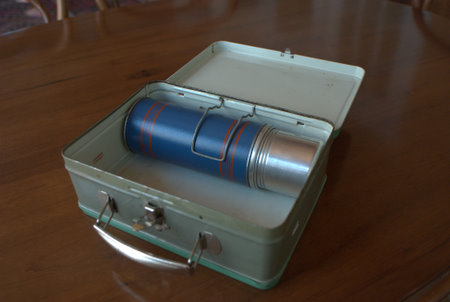 I know my friend Andy's reaction to this will be: 'you're a strange guy.'
2 Responses to "lunch box!"
S. Schell Says:
June 16th, 2010 at 9:36 pm

Hi,
I have an old lunch box like yours. While researching it today trying to find its age and value I came across your pic of your new lunch. 'Mind telling me how much you paid for it? Do you know in what year it was likely made? Mine is navy blue with olive green in the middle section. Mine doesn't have a thermos or a place for one. Stamped into the metal is "Product of The American Thermos Bottle Co. Norwich Conn. U.S.A."
How much did you pay?
Thanks!

adrian Says:
June 20th, 2010 at 12:01 pm

S. I'm really not sure. It was around $15-$20, though it has a bit of rust inside so it isn't in prime condition.
Leave a Reply