I'm keeping track of the World Cup scores on my handy pull out sheet from a Spanish-language newspaper out here: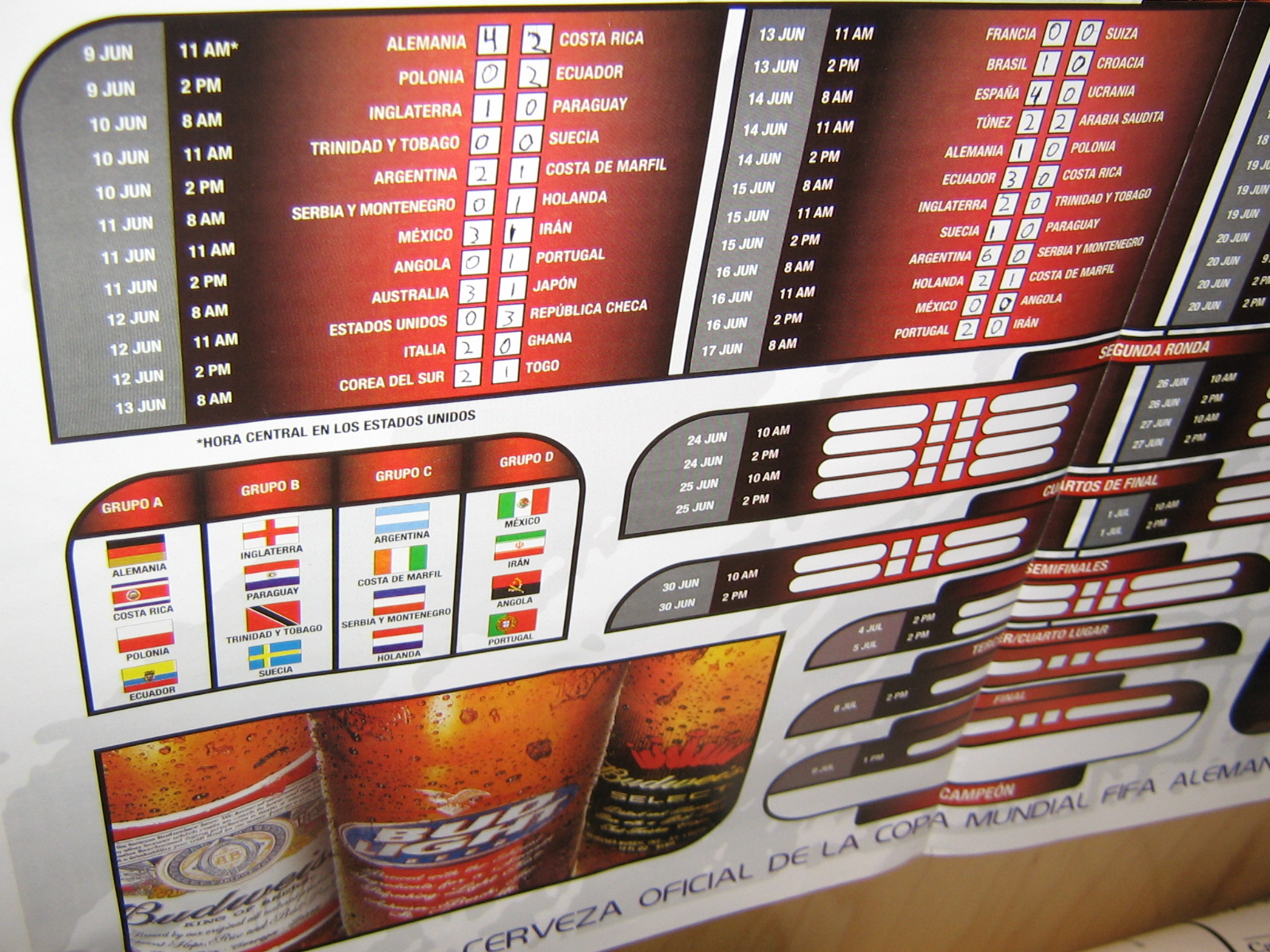 I was somewhat ambivalent towards it until this weekend's USA-Italy game, now I want to watch Thursday's USA-Ghana game to see if the boys can get into the second round. (Italy also needs to beat the Czechs.) I was pretty sad to discover the game would be on ESPN, not ABC, like Saturday's game, and I didn't really want to go out at 6:30am looking for a bar or something that was showing the game. Well I was looking through the TV listings today and saw that one of the Spanish-language chanels was showing one of today's Copa Mundial games. I investigated further and—what do you know!—I can watch Ghana vs. Estados Unidos on Thursday morning on broadcast TV!
Shove off ESPN! Viva Copa Mundial!
2 Responses to "Shove off espn!, or viva copa mundial!"
Milkshake Says:
June 19th, 2006 at 8:36 pm

Plus – if I'm not mistaken – the guy says Gooooooooooooooooooooooooooaaaaaaaaaaaaaaaaaaaaaaaaaaaaaaaaaallllllllllllllllllllllllllllllllllllllllllllll

andy (not andyl) Says:
June 20th, 2006 at 1:46 pm

Yeah, for real. Univision is the place to be for the Futbol.
Leave a Reply