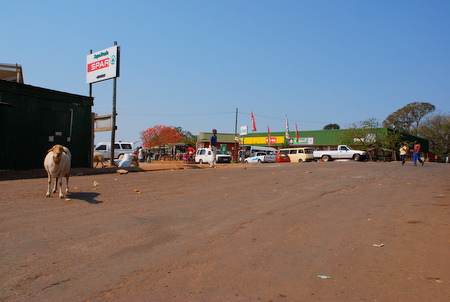 a sheep in the road in 'town' in Ingwavuma
As I hinted at earlier, I am returning to Ingwavuma. I'll be helping withZisize's children's radio project once again.
I leave Friday and I'll be there for most of October and November.
I'll be back in Cape Town for about 10 days in December before heading back to Charlotte, US America. I'll go to DC before returning to Charlotte for Christmas. I'll spend New Year's and some time after in Boston and then some time in Philadelphia. Or something like that. I haven't figured it all out yet.
Leave a Reply