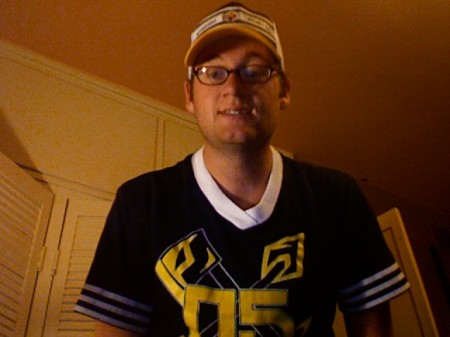 I'm not sure why I took this photo, but I found it today while looking through some photos on my laptop. I sort of love it.
It's in my room in Menlo Park, my laptop on my bed. I'd just gotten back from a ten day trip to DC, NYC and Pittsburgh, where I attended two weddings. I think I also bought this Steelers hat on that trip.
I'd been at Function for two years at that point. I had another year in Menlo Park. Another few weeks till I was 26. I was just starting to recover from MIT and grad school. I was blogging a lot.
It's weird how everything changes and how so much stays the same.