Football: A friend got tickets to the 49ers v Packers preseason game last night. I've never been to an NFL game (and I rarely even watch NFL games on TV) that didn't involve the Steelers, but this was still pretty fun.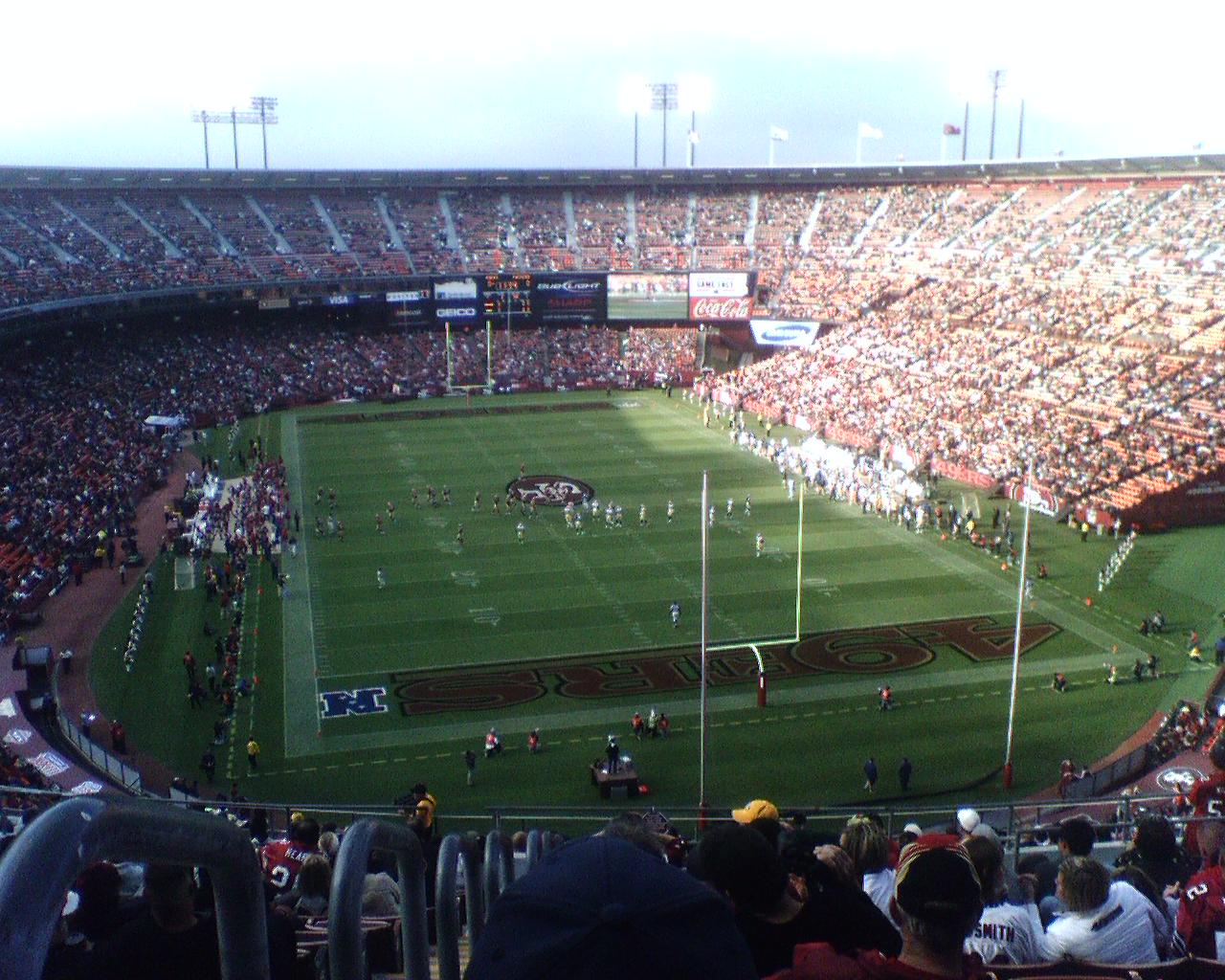 Candlestick is an old relic of a stadium, but it's got some charm to it, even if the winds are pretty chilly. The new Packers guy didn't look great. The 49ers didn't look amazing, but they were infinitely better than the Packers and won the game easily.
Also, there was a funny guy next to us. He and one other person tried to start the wave. It failed.
track: The men's 100m dash was last night. Usain Bolt destroyed. He was so fast that with 20m left he was already showboating, his arms out and then pounding his chest. He was decelerating before the finish line and still easily broke the world record and won gold. It sort of reminds me of that Manny home run when he just admired his own brilliance instead of running. I'd like to see what he can do when he actually runs the race through.
swimming: You know what Phelps has done by this point. I'm pretty inspired and impressed. Incidentally, during the 3rd quarter of the above game, they announced that Phelps had won his 8th gold and everyone applauded.
I also realized that no Olympians look like normal people. Marathoners are stick thin and lack body fat entirely. Sprinters have quads that are bigger than my waist. Swimmers are triangles on top of smallish legs. Pistol or archery are probably the closest to normal people.
2 Responses to "sports (foootball, track, swimming)"
Colin Says:
August 17th, 2008 at 1:09 pm

Maybe in the next Olympics, Phelps should compete as a gynmast as well so he could win even more medals. In fact, we should just replace our entire Olympic team with just Phelps. If what people say about him is to be believed, he could totally pull it off and win gold in every event.

New & Improved Libs » Blog Archive » look it up because I will know who they are Says:
August 20th, 2008 at 4:12 pm

[…] seen– a few minutes of the womens' marathon and some swimming– on tivo, during a sports-filled day with friends.  We were talking about the overwhelming amount of swimming and track coverage, and I […]
Leave a Reply